The consultants app
Take your practice with you. Our purpose built app gives you anytime, anywhere access to your business.
Through the iMedDoc app you have access to all of the main areas of our desktop version. These areas include patients list, clinic/theatre list, soap notes, medication histories, scanned documents and dictations. So you always have access to the practice and patients.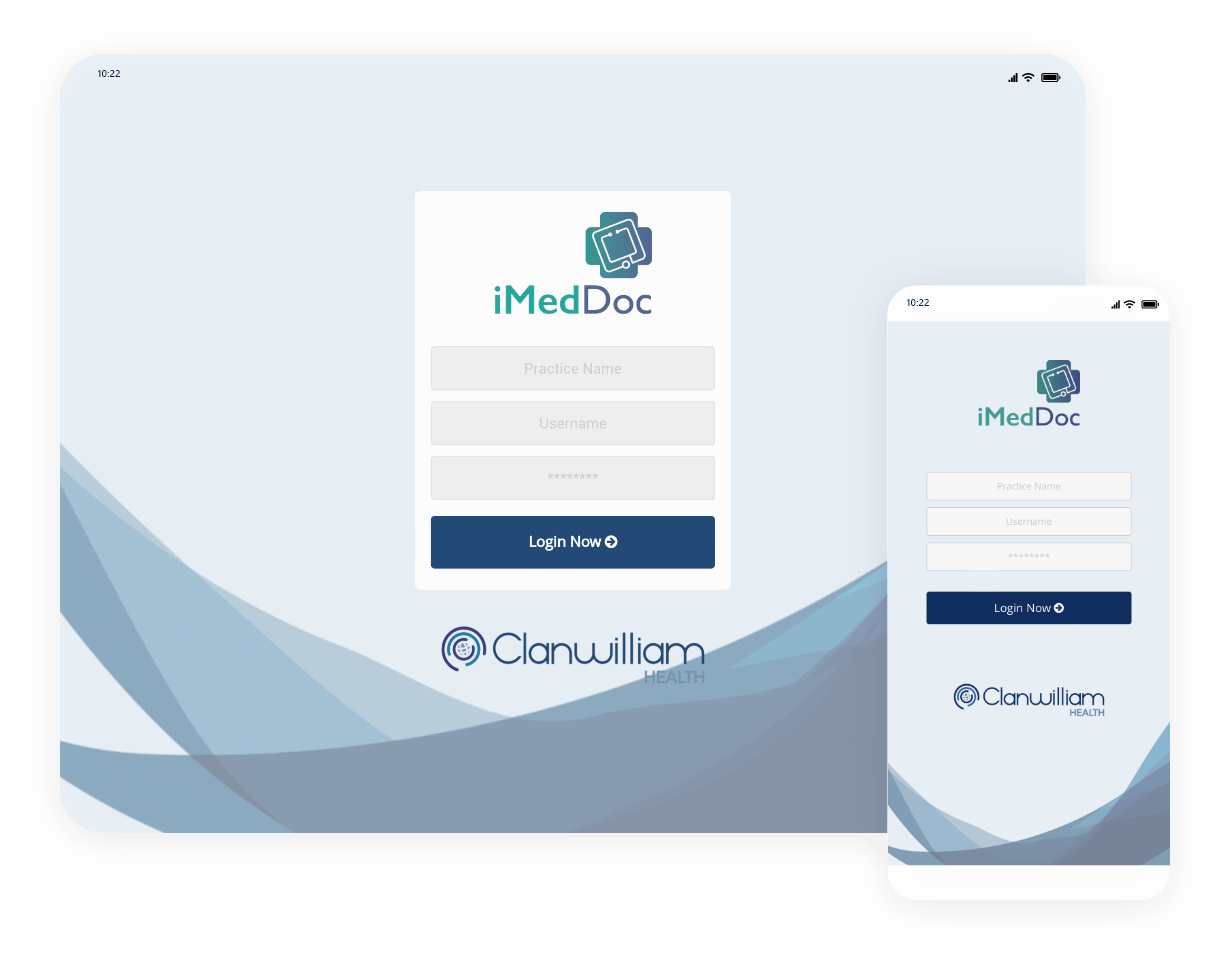 Flexible and accessible
Scan documents and upload images using your phone camera. Use your phone to dictate notes directly into the system. Use a tablet during consultations to focus more on the patient, and less on the computer. Access your calendar on the move. the possibilities are endless.
Available on both android and iOS mobile and tablet devices.
Want to learn more about our mobile application?
Book a demonstration or download our product brochure using the buttons below.
Download Brochure
Step 1 of 2
Close
Download your UK brochure here
Download your Ireland brochure here
Download your UK demo here
Download your Ireland demo here
Book demo
Step 1 of 2
Close
Download your UK brochure here
Download your Ireland brochure here
Download your UK demo here
Download your Ireland demo here